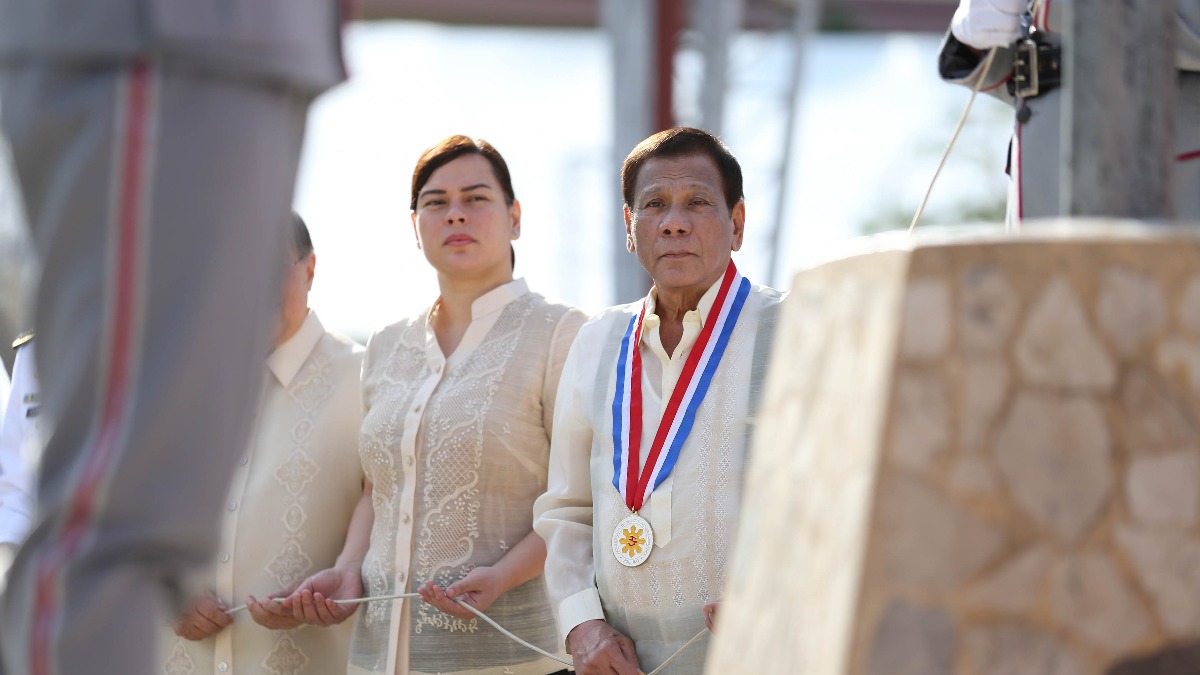 Barely a year to the 2022 presidential election, the field is getting crowded. And money is not a problem for the top three undeclared contenders. They're all super rich. But how they will fight it out is a subject of much speculation. They're all expected to slug it out in the open once the campaign season starts. That's only a short four months away. And as the last day of filing of candidacy on October 8th gets closer, the rivalry intensifies. As expected, they'll all hold their certificates of candidacies close to their chests. However, it would be anti-climactic since they're all known to harbor this chance of a lifetime to be the next president.
Let's begin with the most obvious presidential wannabe who is Sara Duterte-Carpio, daughter of the colorful incumbent president, Rodrigo Duterte, who by law is precluded from seeking a second term. Inday Sara, as she is known in political circles, is currently the 43-year-old mayor of Davao City.
Recent polls show her as the top choice of potential voters next year, followed by former Senator Bongbong Marcos, the late dictator Ferdinand E. Marcos' son who is named after him. At 63 years of age, Bongbong is getting old. If he passes up an opportunity to run for president this year, he'd be 69 at the next presidential campaign. He'd be too old by Philippine standards, and he'd become the next Jejomar Binay, competing against younger candidates.
The third presidential hopeful is none other than the famous world boxing champion, 42-year-old Sen. Manny Pacquiao. The youthful Pacquiao is a mega-billionaire and would be able to finance his own campaign against anybody. But his popularity is waning. He will be termed out in 2022 after serving as senator for 12 years.
Pacquiao is acting president of the PDP-Laban Party, now being chaired by President Duterte. Duterte, who is in favor of his daughter Sara for president and he seems bent on knocking Pacquiao out of contention for the 2022 presidential election in support of his daughter.
Duterte-Duterte tandem
President Duterte, however, is being rumored to run for vice president, which would make it interesting to see a father-daughter tandem. But the president is denying such rumors.
How about Sen. Bong Go, Duterte's former aide who remains loyal like a "lapdog"? Speculation is rife that he will run for president. Unless, he runs as Rodrigo Duterte's presidential running mate, there is no guarantee that Go would win. But Go doesn't have a chance without Duterte as his running mate. Last March 11, Go denied that he wanted to run for president but said, "My mind might change if President Duterte runs for vice president." The question is: If both were elected president and vice president, what would prevent Go from resigning the presidency so that his veep Duterte would assume the presidency?
With anti-Chinese sentiments running high in the country due to the West Philippine Sea territorial dispute, he'd be lucky if he'd get 3% of the votes. However, if Go runs with Rodrigo Duterte as his running mate, Duterte could use the government resources to push for a Go-Duterte victory. They'll have the "power of incumbency," which would put at their disposal all the government resources including the military and national police forces. It would be so easy for them to run a Triple G strategy – Gold, Guns, and Goons, which was popularized during the Marcos years.
Constitutional question
But there is a constitutional question in the event Duterte runs for vice president. Article VII Section 4 says: "The President shall not be eligible for any re-election." Clearly, the operative word is "any." It prohibits the President from running for re-election in "any" office, whether it's President, Vice President, Senator, Congressman or even Mayor or Council Member. Period. I'm pretty sure that the Supreme Court would interpret it as such. So if Papa Duterte were disqualified from running for vice president, then Go would not run for president either.
Duterte's best option is for daughter to run as the vice presidential running mate of Bongbong Marcos or vice versa. It's interesting to note that on May 29, Bongbong and sister Imee Marcos flew to Davao City to greet Sara "Happy birthday!" Presumably, Bongbong and Sara discussed a possible tandem between the two of them? Why not? They're the two top winners in the straw polls taken last April. The question is, who would be the presidential candidate? MY guess is it would be Bongbong simply because of Bongbong's age. Besides, Imelda Marcos would veto it. She wanted her son to follow in the footsteps of his father. Sarah is still young. Another six years wait for her to move up the presidential ladder is just about right.
How about Pacquiao? He is a formidable opponent, be it in boxing or in politics. Due to Pacquiao's star power and wealth, he may be the one candidate who could mount an independent campaign. He also has the "bakya" crowd behind him. And that's a huge number of voters. He can campaign using his Pidgin English, which would delight his audience.
Ultimately, it would be a fight between a Marcos-Sara Duterte tandem vs. Pacquiao and his handpicked running mate.
How about vice president Leni Robredo? Nobody is even sure if she's going to run for president. Her main problem is money. She doesn't have the financial wherewithal she needs to launch an effective campaign to win. She admitted that herself. With Sara Duterte, Bongbong Marcos, and Manny Pacquiao having all the money to buy themselves an election, Robredo would probably just run for governor of her home province of Camarines Sur, where she'd be a sure winner. Or she could be the vice presidential running mate of Pacquiao who is capable of funding Robredo's candidacy.
Yes, the battle of Titans looms. It will be a survival of the fittest or should I say, survival of the cheatest?