Filipinos in US and Manila continue to fight for Malampaya
January 14, 2022, New York City — Philippines' Energy Secretary Alfonso Cusi, businessman Dennis Uy, Chevron Philippines officials, and several others were charged before the Ombudsman last October 2021 for allegedly violating RA 3019 or the "Anti-Graft and Corrupt Practices Act"  — when Chevron sold its share and rights in the Malampaya Project to Uy's Udenna Corporation and its subsidiary, UC Malampaya in 2019.
According to the 48-page complaint, the complainants alleged that Cusi and other respondents conspired to give unwarranted benefits and advantage to Uy's Udenna Corporation and UC Malampaya,"thereby causing undue injury to the Government," leading to a minimum of over P21 to 42 billion in total losses to the Philippine government. The questionable transaction, the complainants said, also violates Malampaya's service contract executed pursuant to PD No. 87 which requires prior approval of the Department of Energy in the transfer and assignment of contractual rights and obligations.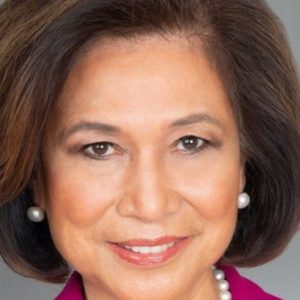 The complainants, identified as Balgamel de Belen Domingo, Rodel Rodis, and Loida Nicolas Lewis – assert they are "concerned citizens who advocate for the Filipino people's right to energy security, which includes the Malampaya Deep Water Gas-to-Power Project, a major energy source which delivers a fifth of the country's rapidly growing electricity needs."
In May 2021, Udenna Corp. also sought ownership of Shell Philippines Exploration's (SPEX) 45% stake in the Malampaya gas field, making Udenna set to take over 90% ownership of Malampaya, while the state-owned PNOC has 10%.
On October 25, 2021, Philippine Senator Sherwin Gatchalian said there was enough evidence to show that the sale of Chevron's 45 percent stake in the Malampaya gas project to the Udenna group was "defective and invalid." The next day, October 26, the Philippine Competition Commission (PCC) issued a statement saying it was not notified of the deal between Udenna Corp. and Shell Philippines Exploration B.V. (SPEx), which holds a 45% stake in the Malampaya deepwater gas-to-power project.
In a Senate energy committee hearing held last December 15, 2021, PNOC-EC announced that it was withholding its consent on the sale of Shell's share in the Malampaya gas project to Uy's Udenna Corp.
According to Shell Philippines Exploration (SPEX) legal counsel Atty. Kiril Caral, Shell could not proceed with the sale of its 45% operating stake without the consent of PNOC-EC.
"We are grateful to PNOC-EC officials who withdrew their consent to the deal, in order to protect the interests of the Filipino People first," says Rodel Rodis, a Filipino American lawyer residing in California. "The assets in Malampaya belong to Filipinos, and we hope our leaders will do their best to protect it for future generations," he added.
According to an article by Cliff Venzon, published by Nikkei Asia on January 7, 2022, "As one of the major financiers to Duterte's national campaign in 2016, the 48-year-old Uy is the foremost tycoon identified with the president, who rose to prominence as mayor of the southern city of Davao. Under Duterte's presidency, the soft-spoken entrepreneur has conducted an acquisition spree that stunned Manila's commercial elite… The ties that Uy built with Chinese companies under the Duterte administration are among the issues being raised by opponents of the deal, who fear Beijing's entry into Malampaya via Uy. The tycoon previously talked with China National Offshore Oil Corporation for a liquefied natural gas venture, although that plan was dropped in late 2019 as Uy's group focused on buying Chevron's Malampaya stake."