A Very Special Friendship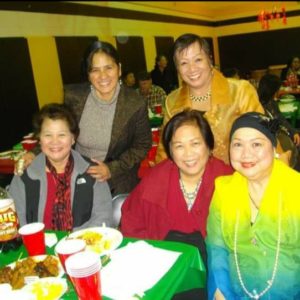 Through the years, the meaning of "a friend" has evolved from simply anyone that is not hostile to one that is of the same nation, party, or group. Nonetheless, to me it has always meant someone who is close to my heart …  someone attached to me by affection … someone I can relate to and share my thoughts and feelings with  … someone I emphatize with … someone I value and hold on to, transcending time and distance. She or he is someone with whom I can pick-up from where we left off – laugh, cry and love in total abandon and finally someone whose friendship I treasure till the end of time. These things make time and good friends the essence and substance of life.
As the quotation goes,"Time and good friends are two things that become more valuable the older you get." and  it's incredibly true. As a septuagenarian, it's a fact that I am old and it's also true that most people my age have acquired the wisdom that life though experience have endowed us with. It is also true that friendship is not about who you spend the most time with, it's about who you have the best time with and who's actually there for you.
Through the years, I would want to think and believe that I have kept some true friends. There was one, however, whom I would consider to have had become a  friend in the foregoing ways that I described a friend. She was Ging, my husband's best friend who became mine when he passed away sometime in the 80s. Ging was amiable and had an engaging personality. We were alike in many ways. We were both cheerful and we laughed a lot. We were in the same community in Makati (Philippines) so coming over and sending goodies to each other was easy, and with the house help, was even easier.
With time and distance, our friendship deepened.  Ging and her family migrated to the U.S. The good-byes were not dramatic. She left me some possessions and I sent her off with some which she thought she could use in Chicago. She made sure that she got my home address and phone numbers right and my email address too. She said she'd send hers after they had settled. Indeed there were calls, but scarce and sometimes they failed as I wasn't available. But we talked, we laughed and at times cried for some unexpected personal incidents in the family (mostly hers).
Years passed and we kept abreast with each other's life till she asked me to come to the US. She said she needed me as she might need a major spinal surgery and she would really appreciate if I could be there with her to hold on to and feel safe with.
Without much hesitancy, I came. That was in 2002.  God must have blessed true friendship. I was her companion in her medical appointments and in all the social engagements as she was a party organizer and a concerts coordinator of some Filipino artists. She urged me to find a job and I landed as Director of a Child Day Care Program at a south-east Asian center.
On the surface, Ging was always personable, cheerful and energetic. However she would have bouts of asthma and lower back excruciating pain. Her regular injections of insulin and strong dose of pain relievers helped, but after each bout, she would hug me and say, " Dahl, you are my angel. Had you not come, I would have died already; maybe not of asthma or the pain but of desperation, loneliness and sadness. Your presence is my best medicine " I would always tell her, "No, you won't. Your husband and children are here, you can call on them anytime." And she would rebut and say. " No, a friend is different. I know they love me and really care, but they're all busy with work and studies." Then we would watch TV and pray. Then we would laugh and cry over petty things.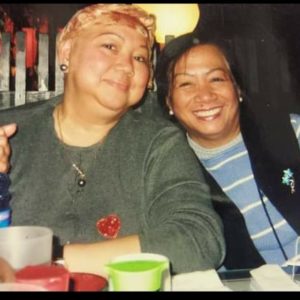 It was in May 2012 when she passed on after about a 5-year remission from an aggressive breast cancer. It was management and treatment. Weeks prior to her passing, she held my hand and embraced me and in her feeble voice said, "Dahl, if I should already go, please stay with my family for some time. Okay? PLEASE." and with that I couldn't say no. I guessed that's what friends are for.
Friendship ends on the death of one, or so I thought, only to realize that connection, which is friendship, grows stronger for those who remember. I loved her in life and I treasure her in death.
I have been blessed with a couple or more of them and each one has a story that I could share sometime, when the time is right.
Once again, I invite you to join us here at FilAm Megascene to get a sprinkle of some spices of life and be aware of a few things that make life a happy story. Be happy and God bless you and yours!