COVID-19 CRISIS: A grave national disgrace
Gross negligence and dereliction of duty of our government at various levels
By Philip S. Chua, MD, FACS, FPCS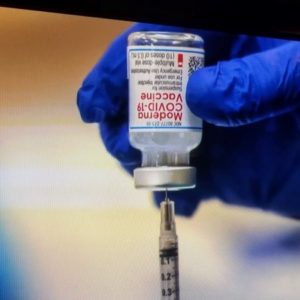 The COVID-19 pandemic is, from a national perspective, like a war, and must be treated as such, with all hands-on-deck, from the President, the Congress, down to every citizen, with a solid unified strategy and resolve. Leaving the tactical measures to the various States, which are politically polarized, would lead to chaos and disaster, as shown by how confused people are, by the sad statistics since COVID-19 hit the United States, the current severe surges of COVID-19 infections, and the senseless thousands of deaths in the United States which were preventable.
For a medical crisis, like the COVID-19 pandemic, we need science, not politics. Political correctness perpetrated by our leaders, in order not to alienate voters, kill people far worse than the virus. National, societal, safety and welfare must always prevail over individual civil rights. The freedom to refuse the vaccine is actually resulting in more surges of infections, increased hospitalizations, thousands more deaths, and greater devastation of our economy and psyche.
The US-CDC has, at the government's disposal, established, proven, and tested, evidence-based standard epidemiologic protocol for the effective and rapid control of killer infectious diseases like SARS-CoV2 virus, and the now available COVID-19 vaccines, and yet it has refused to do what is right to save the nation from further ruin and nearly a million of its citizens from dying.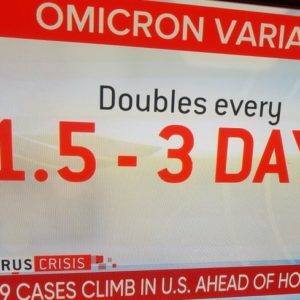 A hospital infectious disease ward is a miniature image of the entire United States as a giant ICU with more than 51 million cases and almost 820,000 have died so far…and counting. The standard of care protocol in every medical center calls for strict quarantine, isolation, handwashing, masking, social distancing, crowd avoidance, and prompt vaccination of at least 80 percent of the population. That is 100 percent application of science, sans politics and political correctness.
If this gross negligence and dereliction of duty were committed by a physician (for not following the standard care and protocol causing even a single death, never mind 820,000), he/she would be severely punished with a stiff penalty and meted a long jail term for negligent homicide.
Actually, the Administration and The Congress should even be subject to a higher standard, and yet, they are not being held accountable, culpable, liable, for defaulting on their sworn duty, obligation, and responsibility to protect the American people by not following the standard protocol that has so far resulted in more than 51 million COVID-219 cases and the deaths of nearly a million.
Had the government mandated the standard epidemiologic protocol in earnest and faithfully (all preventive measures) from January 15, 2020 (when the first case of COVID-19 was discovered in the United States involving a man who returned from Wuhan, China, to his home in Snohomish County, Washington), to compulsory vaccination when it first became available, the nation could have saved the majority of the 820,000 people, and herd immunity would have been established by now.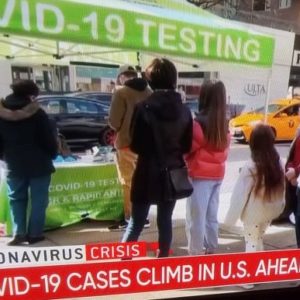 The 20 percent (about 60 million) who refused the vaccine will continue to serve as a giant reservoir (hosts) of the COVID-19 viruses that would enable the rapid replication and mutation of the virus, and act as carriers and transmitters that would infect and kill more people, causing the pandemic to linger.
The unvaccinated are the most vulnerable targets of COVID-19 and 99.9 percent of the current infections are caused by the Delta variant. And we now also have Omicron. Without a host (when everyone is vaccinated), the virus will self-destruct. With that large number of carrier hosts, it is most probable that this pandemic will persist for years as endemic requiring annual (if not every 6 months) COVID-19 vaccination, like the yearly flu shots.
There are only about 60.8 percent of our population vaccinated. The United States is lagging far behind 50 other nations, whose vaccinated rate is on average 80 percent. This is a shame for a world leader and a most educated country.
Why is the government not following the available established standard protocol? How many more deaths does it need before finally doing the right thing?
What is happening to our nation and its people due to science-incompetent spineless politicians and inept leadership in both the executive and legislative branches of our government is simply a travesty of justice, plain and simple. With a bit of stretch, arguably, their inaction borders on negligent genocide. It is a bitter pill to swallow, especially to those who believe in science and social justice.
May God have mercy on us all.
Philip S. Chua, MD, FACS, FPCS, Cardiac Surgeon Emeritus based in Munster, Indiana, and Las Vegas, Nevada, is an international medical lecturer, an author, a Health Advocate, and the founding president of the Denton A. Cooley Cardiovascular Surgical Society (Wikipedia). Website: philipSchua.com Email: scalpelpen@gmail.com