Omicron: a "blessing"?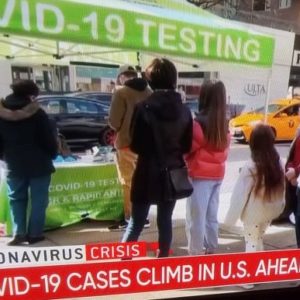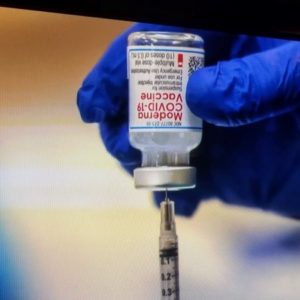 If there is such a thing as "the best time to get COVID-19 infection," it could be now, with the Omicron variant, which appears (so far) to be milder although super contagious, especially for the unvaccinated. If those who refused the vaccines, hoping to get natural immunity instead, Omicron could be their saving grace, less damaging to the lungs, compared to the original strains and the Delta. For those unvaccinated who have health issues, Omicron infection can still be more dangerous, riskier than getting the vaccines.
When those with the Booster get infected, they would have 2-tiered immunity: protection provided by the vaccines, and another from natural immunity. The latter is less stable and shorter-lasting and not as reliable as immunity conferred by the vaccines.
If at least 80 percent of those (60 million) who refuse vaccination get infected now, they would develop some natural immunity, which might help the country inch toward herd immunity in a few months. It would be much faster if they got vaccinated instead.
Omicron (thank God) is now the predominant strain, 95 percent of all COVID-19 cases, with infections one million on Monday alone, although fewer hospitalizations and deaths compared to Delta.
The first death from Omicron was reported Monday in Harris County, Texas, a 50-year-old male, who was unvaccinated and got the infection. For the unvaccinated, the complications are much worse, especially among those with health issues. Had this man been vaccinated, he could have survived the infection.
The risks and complications among those protected by the Booster when infected with Omicron are markedly milder. A trenchant, ironic blessing, perhaps.
News Roundup
In The Philippines, there were 2,861,119 COVID-19 cases, with 51,604 deaths on January 4, 2022. More than 100 million vaccines have been administered to a total population of 111,763,229. To get the Pfizer vaccines, people have to pay $100 per shot, while all the shots, including the booster, are free in the United States.
*        *        *
According to a study from one South African hospital published Tuesday, patient deaths from Omicron averaged 4.5%, compared to 21.3% from previous waves. About 45% of patients with Omicron required supplemental oxygen, while 99% of patients from previous COVID-19 waves needed breathing assistance. The average length of stay for Omicron patients was 4 days — less than half the average for other strains.
*         *         *
Researchers from the University of Cape Town reported that saliva samples yielded more accurate results in PCR analyses when Omicron was involved compared with nasal swabs. When patients carried the Delta variant, on the other hand, nasal swabs were more accurate.
*        *         *
HHS announced that Roche and Siemens have two new rapid antigen tests for COVID-19 on the market. If COVID-19 infection is suspected, the best is to get tested,
*        *         *
As of Tuesday, January 4th, 10:40 AM CST, there were 293,264,764 cases and 5,468,191 deaths worldwide, and 57,131,187 cases with 848,885 deaths in the USA. Last week, there were almost half a million cases, mostly Omicron, in one day.
*        *         *
With another day of record-breaking infections in France, Paris is implementing mandatory masking. (AP) – India is bracing for its third coronavirus wave, as many people have stopped wearing masks and are back to large gatherings. (CNN)
*        *         *
With Omicron the greatest concentration of the viral load is found in the mouth and throat. Gurgling 3 times a day with a mouthwash that contains stabilized chlorine dioxide (like TheraBreath, OraCare, CloSys, and DioxRinse) might help reduce this load and minimize symptoms even.
*        *         *
The two new (home) pills for COVID-1, one from Pfizer (Paxlovid), for age 12 and older, can reduce the risk of hospitalization and death by 90 percent (the other molnupiravir fro Merck), if taken in the early stage of the infection, and for those family members exposed to the patient. Merk's pills reduce the risk by only 30-50 percent.
*        *         *
New randomized trial: Fluvoxamine (100 mg, 3 times a day) given to non-hospitalized patients within 7 days after COVID-19 infection was shown to reduce clinical deterioration (shortness of breath and oxygen use) at 15 days. (WSJ)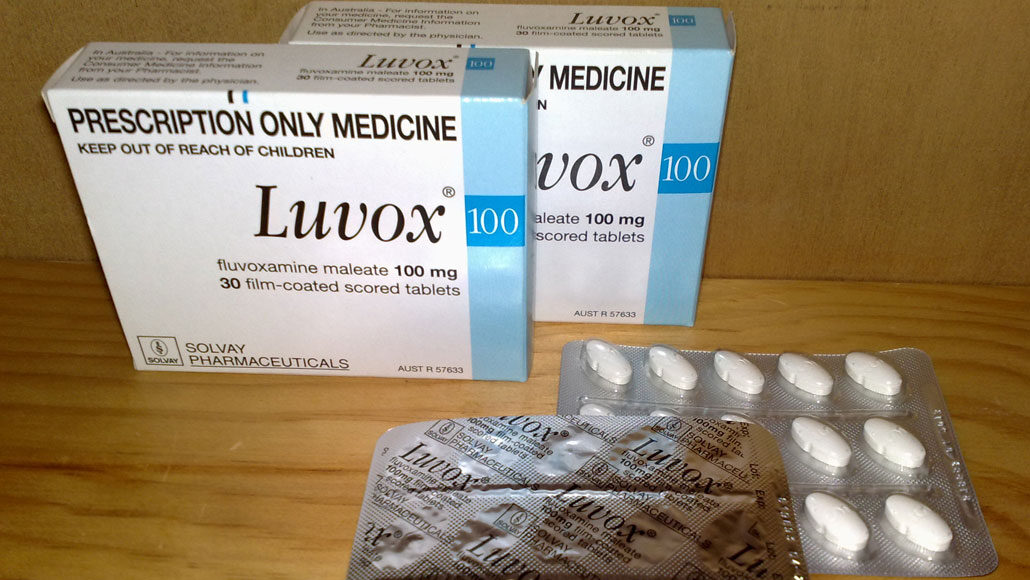 *        *        *
Studies are being conducted to find out if the preliminary finding that sildenafil citrate (Viagra) is beneficial to Alzheimer's patients is universally valid. Viagra, besides being very effective for erectile dysfunction in men, has been a therapy for pulmonary hypertension, even among infants.
*        *         *
FDA expanded the emergency use authorization (EUA) of the monoclonal antibody cocktail bamlanivimab-etesevimab to include even younger pediatric patients, including newborns at high risk of progression to severe COVID. FDA also says booster 5 months after the second shots may now be given to 12 and older.
*        *        
*
Patients on low-salt diet and replacing salt with potassium chloride (salt substitute) show these two regimens to be synergistic in reducing blood pressure more effectively, compared to those only on low-salt diet. The potassium chloride salt substitute appears to be beneficial. The combined regimen reduces the risk for stroke, cardiovascular events, and deaths, as shown by a new landmark (5-year) study on 21,000 people in rural China.
*        *         *
Studies have shown that the risk of death from people's reaction to the vaccines is 0.0018 percent (a tiny fraction of 1 percent), compared to the 20-30 percent risk of death from COVID-19. Majority of those deaths, according to an intensive review, were not caused by the vaccines themselves but the predisposition of the people to blood clots and others with health issues.
*        *         *
In nearly every instance, COVID vaccine mandates are holding up in court. (Wall Street Journal).
Indeed, national safety and welfare should take precedence and prevail over individual rights and freedom, the mis-use and abuse of which, like the freedom to refuse the COVID-19 vaccines, has led to massive viral spread by the unvaccinated and more than 3/4 million preventable deaths and economic disaster in the United States.
May 2022 be the beginning of a brighter future for all nations and all peoples of the world.
Editor's Note: The images of drugs used here are only for illustration and does not necessarily mean an endorsement by either the author or this publication.