I would wake up to the toll of church bells calling for 6:00AM mass and the beeping sound of a horn followed by shouts of "pandesal". Where am I? HOME? Oh yes, PITOGO-by-the-sea our retirement paradise for almost 20 years. I breathe in the salty air and feel the lovely breeze as the waves crash the seashore. Heavenly blue clouds dot the horizon as I mutter my morning prayers.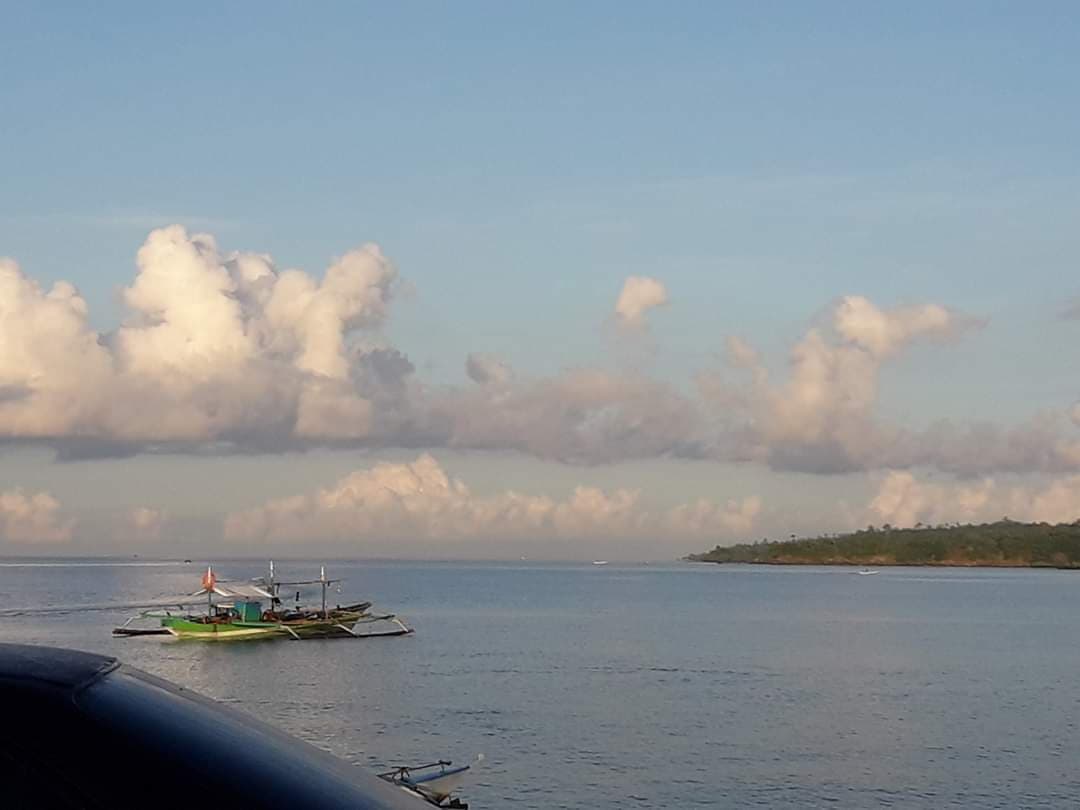 In 2004, my husband and I took our early retirement at the young age of 62, as a result of the devastating loss of our oldest son, Greg in a tragic car crash in Malibu. California…he was only 22! The other two kids already graduated college and we found ourselves suddenly empty nesters. The idea of early retirement was a good plan and a change of environment was the best thing for my depression and lethargy. Vince, was excited to pursue his next career – farming. Vince convinced me that going back home will be more beneficial and advantageous. Our pension will go farther so, we sold our home, the contents, packed numerous balikbayan boxes for my precious mementoes and joined some friends on a Mediterranean cruise. Then off we went to our new home.
Although, I have visited Pitogo many times on short vacations, I was ill-prepared for what to expect. Pitogo is a coastal 3rd class municipality located in southern Luzon belonging to Bondoc Peninsula, about 250 kilometers from Manila. I was "city-bred" so, I never had a province to call my own. The adjustment was difficult for me due to unfamiliar surroundings and customs and lack of friends. But, most of all, I missed driving my car. My independence was curtailed by the gear changing clutch and nowhere to go. I learned to take public transportation, jeepney and tricycle. The evenings were dark and quiet with occasional videoke singing. There was no market or big grocery store.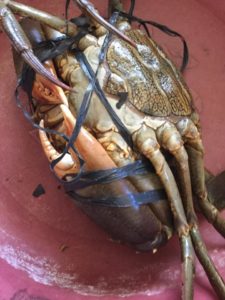 I missed the brands and ingredients used in my cooking, so we took monthly trips to SM Market in Lucena. Luckily, I really love seafood, so I was delighted whenever the vendors would yell their fresh catch of the day: fish, shrimps, crabs, squid, clams, oysters, etc. It took a while for me to learn the names of many varieties of fish. My "suki" ladies showed me how to determine freshness, how to clean and debone fish. It was a blessing indeed to have built-in helpers to do the household chores but, only stay-out day workers. All I had to do was "micro-manage". It freed me to enjoy fun things like reading and internet in my spare time. It was a relaxed and un hurried lifestyle. We had long leisure meals with many stories past and present with "balitaan"sessions like a who's who of Pitogo. There was time for afternoon naps. Soon, I finally got acquainted with his relatives and friends.
I was invited to join clubs and church organizations. It seemed like the whole town was related to their Martinez clan. I was terrible with names so it was easy enough to use familiar terms like: Ate, Tita, Tiyo, Tatang, Manang, Lola. Inang, etc. and simply learn which barangay they lived in as my point of reference.
On July 8, 2018, we were able to showcase our town and invite out-of-town folks to our 50th golden anniversary celebration. Our children and grandkids and other relatives arrived from abroad with a church renewal of vows and a Hawaiian motif celebration by the seashore in the back of our house. It was a huge success due to team effort and help from local talent. After the party our family took a bonding vacation to rest and relax and toured Bicol area for a few days. It was very memorable.
Western Tayabas High School was a private school built by his father, ex-Mayor Vicente R. Martinez with some friends some 75yrs. ago. Vince volunteers his time and effort as financial officer and encourages young people to become farmers like him. He offers agricultural scholarships but, very few have taken advantage of his challenge. Most kids and their parents avoid farming as a career in the erroneous assumption that "farmers are dirty and poor". Limited graduates attend college, boys work in fishing boats or become "tambays" (jobless). Teen pregnancy is a worrisome problem for most young girls so they end up as domestic helpers abroad or in the city. The cycle of poverty is pathetic and a big problem more so during this pandemic season when many young people came home from their jobless sites.
Our "Kababayans" abroad raised funds to build a medical Clinic (Association of Pitogohins Abroad). I was requested to volunteer my services to manage and monitor the APA Clinic. I started a Maternity-Lying In with PhilHealth approved midwife and 2 nurses. It was a challenge but despite its success, after two years, I closed it down due to many restrictive regulations, payment delays and lack of budget. Now the clinic is rented out to two doctors: a pediatrician and obstetrician who provide private consultations to patients in the area. Sad to say the pandemic had slowed down operations.
Blessings arrived in our home, in 2008. A baby boy was given to us for adoption. Matt, is the best thing that happened to our golden years of marriage. Our common joke was I "delivered" him at the young age of 65yrs. He has rekindled my maternal instincts and has given us so much joy and happiness. He makes us feel younger and stronger and we are a unique inseparable TRIO! Once a year, we travel together abroad to visit our kids and my family. I have come a long way – a "probinsyana" at heart. My husband says people know me more than him. I have many friends and people around me who have made me feel at home. Like a celebrity, I hear kids shouting my name,Tita GING, as I pass by. I am learning how to use medicinal and herbal plants. I am often asked for doctor referrals or contribute to hospital bills or medicine purchases – so, during those times I am "Doctora Ging". Here I am spoiled by the home visits of masahista" (massage lady) and the services of a hairdresser and someone to do my manicure and pedicure.
Life here is not easy particularly during times of brownout, lack of services, uncooperative persons, disappointments and failed expectations. One learns to be patient and "make do". But all I can say is that I have found my niche. Here I am to stay…this is my forever. I hope now, I can be called a true PITOGOHIN instead of a TAGA LABAS (outsider) as I used to call myself. Home sweet home at last.