"Strong women wear their pain like stilettos, no matter how they hurt…" – Anonymous


Jojo Bragais, is a Filipino shoe designer, whose stratospheric rise in Philippine pageants, can be traced to one single phrase – Beauty pageant contestants win, wearing Bragais pageant shoes.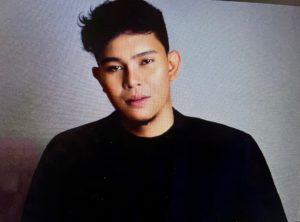 Joaquin 'Jojo' Bragais , a proud Bicolano graduated from college with degrees in Midwifery and Nursing, lucrative professions that he never practiced due to a spiraling depression brought about by the disengagement of the woman he truly loved.
Jojo as he became known in the Philippine shoe industry and Beauty pageants, reminisced that his Eureka moments made him venture in producing… Shoes!
A remarkable leap of faith by a young , wannabe entrepreneur sans capital, knowledge and experience in shoe designing , manufacturing and business organization.
The historical success of the brand, BRAGAIS, according to Jojo Bragais, began with his decision to buy a decrepit shoe factory with monies given by family members and by selling his personal belongings, like his cell phone, laptop and any personal items worth selling .
The Bicolano young entrepreneur was driven by his personal desire to resurrect himself from a devastating depression brought about by the disengagement of the woman he loved for many years.
His open acknowledgment of his ignorance of the trade was supported by newfound zapatero friends and loving family members. They were people Jojo supported in their pandemic times of needs as a personal advocacy to give back to the employees who were instrumental in his business success.
The first months of running a shoe factory was difficult for Joaquin 'Jojo' Bragais. However, Jojo's innate ability to translate curiosity into his God given talents of adaptation to any challenge at hand helped a lot. With the help of a few zapateros , who imparted their vast knowledge and experience in the industry, the naturally artistic Bicolano picked up the secrets of the trade in no time.
The natural Bragais gifts of artistry, curiosity and intuition coupled with the practical wisdom of trial and error experiments to see what works best, gave rise to the 'must have pageant shoes' all over the Philippines.
Bb, Pilipinas Charities and franchise owner of world pageant beauty contests is known as the premiere beauty contest, discoverer of Filipinas who won crowns from the Big Four world pageants: Miss Universe, Miss World, Miss International, Miss Earth , not to mention fast rising world beauty contests like Miss Supranational, Miss Intercontinental, Miss Globe, gave the Bragais brand the world recognition by pageant experts, enthusiasts and candidates. Madam Stella Marquez de Araneta gave BRAGAIS Shoes the sole sponsorship for the Bb. Pilipinas Charity events since 2015.
The Miss Universe organization announced last March 4 that its 69th edition will take place in the city of Hollywood in Florida, USA, Sunday, May 16, at 8 pm Eastern Time (Monday morning, May 17 in the Philippines).
The event will be held from the Seminole Hard Rock Hotel & Casino.
The rising BRAGAIS pageant shoes gained world recognition early in March 2021.
Shawn McClain, Miss Universe Organization Vice President in a telephone call in March, 2021 offered Jojo Bragais to have the BRAGAIS Shoes, as the sole shoe sponsor for the 69th edition of Miss Universe 2020.
Jojo Bragais admits to being overjoyed with the offer. He cried and vowed to introduce pageant shoes that are as good as, if not better than, the ones presented by previous sponsors, to name a few : Chinese Laundry, Payless Shoe source, and Stuart Weitzman.
For the May 2021 event, BRAGAIS shoes created three pageant high heels, one of which is JEHZA, named after a former Miss Supranational Top 10 placer Jehza Huellar, who represented the Philippines at the Miss Supranational 2018.

Jojo Bragais is ending over 300 pairs of Jehza pageant shoes to ensure that comporting delegates will be wearing strong, sturdy, and comfortable stilettos with technical specs , designed by Jojo Bragais himself. Bragais assured pageant enthusiasts the world over that the 70 delegates can pick from 3 shades of nude in the "Jehza" design, to compliment the candidate's skin tone and complexion variations for the long gown portion, the delegates will be provided with a rich silver toned high Jehza stilettos.
Jojo Bragais, the usually low profiled, humble and generous Shoe magnate has announced in various social media, his proud acceptance of the challenge from the Miss Universe organization.
Jojo Bragais was quoted as saying, " …amazing opportunity : I can't wait until the Jojo Bragais Footwear is out there on the Miss Universe stage."