Ms. Lilia Villacrusis-Acena was the Grade 3 teacher of Carmelita Cochingco Ballesteros at the Nasugbu West Central School, Nasugbu, Batangas in 1960-1961.
Part I — Annie D. Ant; The Fourth Little Pig
Ma'am Lilia: Congratulations, Carmelita! As your Grade 3 teacher, I'm so pleased and so proud of you. I have some questions for you.
Carmelita: Thanks, Ma'am Lilia! I hope I can pass this oral quiz!
Ma'am Lilia: You will! What inspired you to write Annie D. Ant?
Carmelita: I saw El Niño firsthand in the Philippines in 1998. I was an education consultant of the St. Paul Sisters and I was travelling from Luzon to Mindanao. Farms and rivers dried up. Lakes, fishponds, and even Maria Cristina Falls dried up. There were long lines of people everywhere queueing up for water. I'd like children to value and love Mother Earth. I hope they'll grow up like Greta Thunberg who's moving heaven and earth to stop climate change and heal our sick planet.
Ma'am Lilia: How did you come up with the Fourth Little Pig?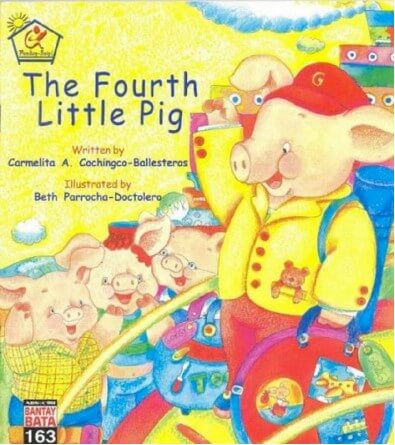 Carmelita: It's about OFWs, Overseas Filipino Workers, you know. I was an OFW myself. Migrant workers leave their families to pursue their dreams. In the
picture book, the fourth little pig wants to have a house too like this three brothers.
Ma'am Lilia: How did the Fourth Little pig achieve his dream?
Carmelita: He met a differently-abled missy pig. They helped each other. When we reach for the unreachable star in our lives, it becomes reachable with plenty of kindness from our family, friends, and even strangers.
Part II — Own Dream; Illustrators; Where to Buy
Ma'am Lilia: This might sound silly. But have you still got a dream of yours? An unreachable star?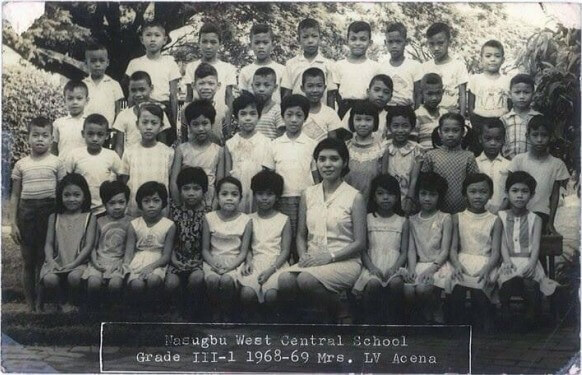 Carmelita: Yes, I keep dreaming of a world-class public library for Nasugbu, our hometown. I'd like it to have a big children's section with books from around the world. And of course, books written by Filipinos, by Batanguenos!
Ma'am Lilia: It's not a silly dream. I think we ought to make it a reality.
Carmelita: If I were a fairy godmother, I'd point my wand and say the magic words right now!
Ma'am Lilia: Who drew the pictures in Annie D. Ant and The Fourth Little Pig?
Carmelita: Jo Ann Bereber drew Annie D. Ant. Beth Doctolero drew The Fourth Little Pig.
Ma'am Lilia: Where can I buy your picture books?
Carmelita: They're available on Amazon and Kobo as eBooks. Please google "carmelita c. ballesteros amazon" or "carmelita c. ballesteros kobo" and the links
will come up.
Ma'am Lilia: Good! I can order them and read them right away!
Part III — Personal Life; Favorite Books
Ma'am Lilia: People say that writers are readers. Are you a reader? I mean, a voracious reader?
Carmelita: I love reading. I would read a book on my lap while a teacher would be solving an equation on the board.
Ma'am Lilia: Did your parents influence your love of reading?
Carmelita: My mother read to me and my siblings. It was an after-lunch ritual. My father told stories. It was a post-dinner routine. We had no television set. So readalouds and storytelling were our entertainment.
Ma'am Lilia: Are you married? Do you have children?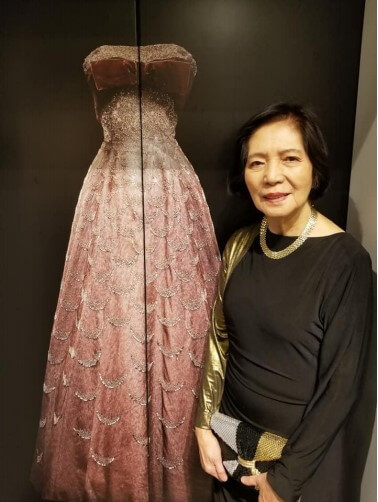 Carmelita: I'm a widow and I have one son and two grandchildren.
Ma'am Lilia: What's your favorite children's book?
Carmelita: Oh, I've got a looong list. Right now, the "flavors of the month" are Eric Carle's The Very Hungry Caterpillar and Brown Bear, Brown Bear, What Do You See? That's because I'm using them for beginning readers.
Ma'am Lilia: Do you have a favorite children's book by an Asian?
Carmelita: Oh, yes! I love Kampung Boy by Lat. Lat is a Malaysian cartoonist. Kampung Boy is a graphic novel about Lat's childhood in a Muslim village. I love Kampung Boy because it's so funny! And yet it's a protest against urbanization.
Ma'am Lilia: Do you plan to write another children's book based on a Filipino folk tale or myth?
Carmelita: Yes, I do. I plan to write a 21st century version of our Filipino folk tale, The Monkey and the Turtle. Jose Rizal wrote his version in 1889. That's 132 years ago!
Ma'am Lilia: Thanks very much, Carmelita!
Carmelita: Thank you so much, Ma'am Lilia!