The October month gone by…
Pilipino American Cultural Foundation, Circa Pintig and Pyesta Pinoy lead FAHM celebration at Seafood City
The month of October holds a special place in many Filipino American hearts because it's the month dedicated to the celebration of our history as Filipino Americans. Designated as the Filipino American History Month (FAHM), the past October witnessed pockets of celebrations all over the U.S. featuring a variety of cultural presentations to soak in our heritage as Filipinos. With this wonderful amalgamation of two cultures in us, those of the East and the West, we can certainly appreciate and embrace the beauty of our diversity.
We, at MegaScene, bid October adieu with flashbacks of some special events in pictures, capturing the spirit of the time and the heartbeat of the people who continue to acknowledge occasion's inherent value and purpose.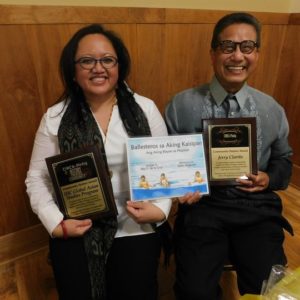 Circa Pintig awards two outstanding FilAms
Anna Guevarra, Ph.D., and Jerry Clarito pose with a copy of "Ballesteros sa Aking Kaisipan" on October 17, 2021, in Chicago, Illinois. In celebration of Filipino American History Month, both are recipients of awards from CIRCA-Pintig History Theater Community for their exemplary achievements in community leadership. Dr. Guevarra is the founding director and associate professor in the Global Asian Studies Program at the University of Illinois at Chicago (UIC). Mr. Clarito is the founder and past executive director of Alliance of Filipinos for Immigration Rights and Empowerment (AFIRE).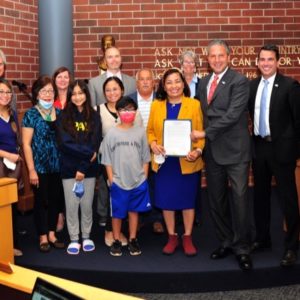 Niles Mayor, George Alpogianis issues FAHM Proclamation
FilAms of Niles witnessed the presentation of FAHM Proclamation at the Niles Village Hall on September 28, 2021. Present during the occasion were: L-R Front: ,Hannah Natividad, Jelly Carandang, Alanna Fernandez, Haidee Fernandez, Matthew Fernandez, Dr. Evelyn Natividad and Honorable Mayor George D. Alpogianis,  Village Manager, Joe La Margo .L-R Back: Trustee Dean Strzelecki, Trustee Denise McCreery, Trustee Craig Niedermaier, Trustee Joe LoVerde, and Trustee Danette Matyas.
Sama-Sama Project, a Filipino fusion band, established in 2008, provided the musical  entertainment at the FAHM celebration in Seafood City.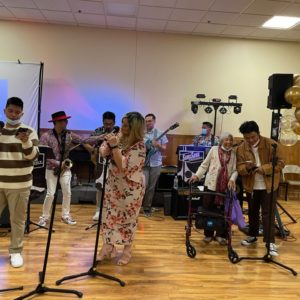 The band members are: Lou Maningas Cabalona, lead vocals & Agung (ethnic); Baron Cabalona, Drums, Kulintang (ethnic),Bass Guitar and Musical Director; Ran Sevilla – Rhythm Guitar and Dabakan (ethnic), John Kniker – Lead Guitar, Ernie EJ Luna – Bass Guitar, Giga Yanong – Saxophone and Bongos; Jun Rodriguez, Saxophone, Freddie Rodriguez, Trumpets, Eddie Iriezzary – Trombone.
PACF recognizes 7 FilAm seniors for their contributions
The Philippine American Cultural Foundation tendered awards to seven FilAm seniors in recognition of their work and contributions to the community. The awardees were: Ella Basilio, Bryan Ranchero, Dr. Manny Escalona, Ed Brotonel, Aurora Morales, Gloria de Guzman and Christine Tupaz. The awards were handed by Adeline Fajardo and Dr. Evelyn Natividad. (Not in picture was Norma Manankil, who was given the "Humanitarian Award" for her consistent work in the Philippines, specifically her annual project of installing water pumps in places plagued by the lack of access to clean, potable water.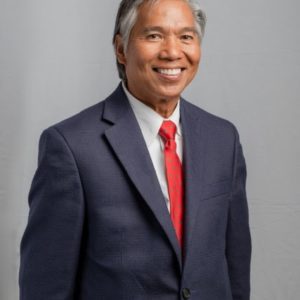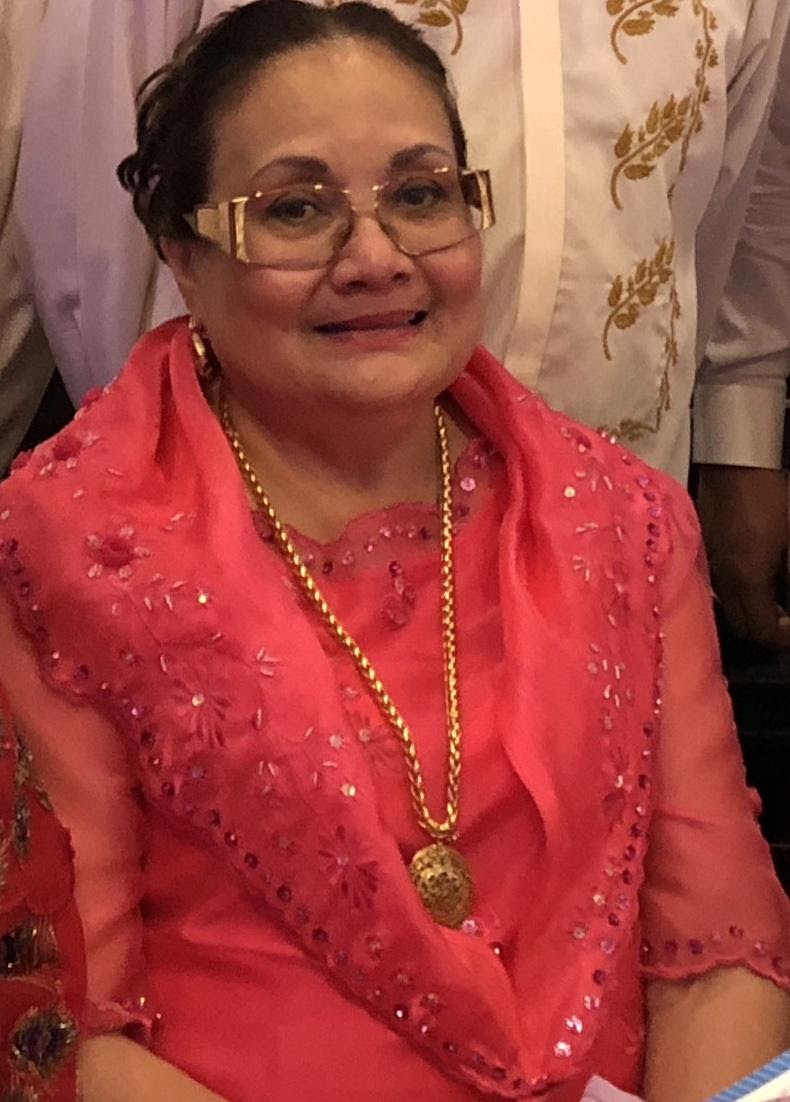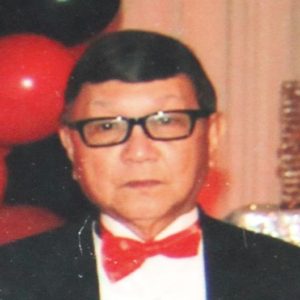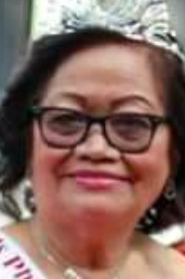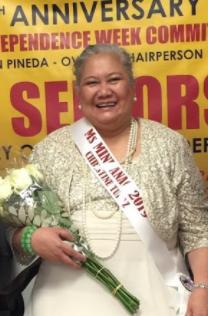 Photo caption: Top row from left: Bryan Ranchero, Ella Basilio, Dr. Manny Escalona. Bottom, left to right: Aurora Morales, Gloria de Guzman, Christine Tupaz and Ed Brotonel.
Pyesta Pinoy, headed by Ruben Salazar, honored Ging Mascarenas and gave a posthumous awards to Ely Natividad and Ron Lucius Salazar.
Finally, what could be a better way to cap the October month than to see our cute little ones garbed in their choice costumes and going around their neighborhood for candies?  From their favorite characters to their real life idols, these kids surely gave their sweet tooth a field day on Halloween. Seeing quite a bit of trick or treaters prancing in our neighborhood with their moms and dads tagging along, I imagined a signal of better things to come. Things are going to get better, a lot better …soon!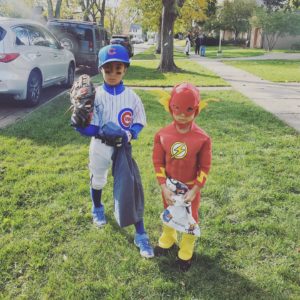 Don't blink now; Thanksgiving will be here before you know it!