"The voyage of discovery is not in seeking new landscapes but in having new eyes." —Marcel Proust
Many of us have been isolated for months now, in surroundings that are so familiar they have become mundane. Earlier during the pandemic, we scoured blogs and family cookbooks for recipes. Some dining rooms doubled as facemask factories. Those fortunate enough to be have plants enjoyed the unfolding of flowers, the unfurling of leaves. But now we are desperate to leave the confines of our homes. We would like to feel that we are still part of the outside world, whatever that may be at present. We have had enough of talking to disembodied heads in teleconferences. We have watched all the reality TV worth watching. We don't want another person's drama. We want our lives back.
The isolation has been especially trying for people like me whose energy is fed by personal human interaction and whose passion is unconventional travel. Before COVID, I enjoyed visiting places not available to regular tourists. I sought out destinations whose allure did not rest in predictable ferry schedules, comfortable mattresses, or ease of access to panoramic views. My travels often started out as nothing more than a dot on a map. Transportation usually required convoluted arrangements with local residents.
I preferred to go where I could directly interact with the local community. I wanted to hear their stories, walk on their land. Without direct contact, I could not even begin to imagine the moments that make up their lives. A farmer high up in the mountains bottled vinegar that he infused with whatever was ready for the picking.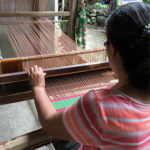 A weaver spun at a loom parked outside her house, under a plastic tarp, because it was too tight inside.
On a small island, open space served either as a laundry area or a volleyball court, depending on the time of day.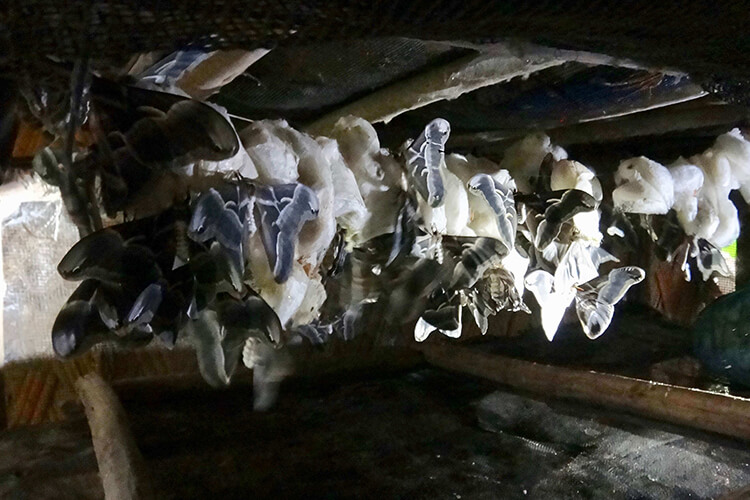 An arduous hike through a tropical forest led to the last remaining colony of rare silkworms in the country.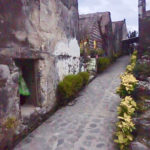 At dusk, a young woman reminisced about her childhood as we strolled in her village of ancient stone houses, accompanied by a stray dog. There is always a stray dog.
On a rooftop with a view of distant mountains, a schoolteacher described traditional agricultural customs dictated by the direction of the wind.
A village elder sitting on a straw mat pointed to the night sky and spoke the names of constellations in the language of his forefathers.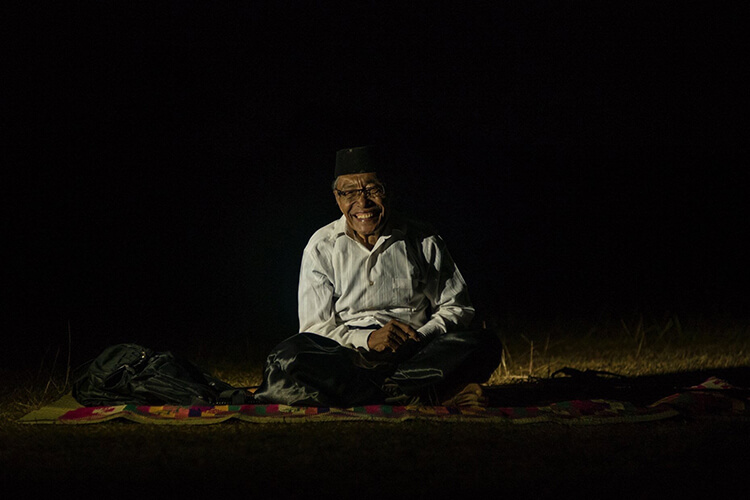 In many of these places, the default land transportation was the motorcycle of a man or woman I had met only a few minutes before. I learned quickly how to balance by clasping the rear of the bike, a bag between the driver and myself, helmetless. I have been buffeted by headwinds, tailwinds, crosswinds. I have ridden in sunlight so harsh I offered the driver my sunglasses and in rain so relentless the driver couldn't see through his plastic shield riddled with holes.
While I have ridden many creative modes of transportation crisscrossing 7641 Philippine islands, the greater experience has been the passage from one culture to another. I have come to realize, during this period of isolation, that these experiences are essential. This kind of travel, animated by the prospect of adventure and built on hope, provided occasions for exceptional discovery. Sometimes, I was lost. Often, I felt helpless. But always, I was amazed at the beauty of nature and inspired by magnanimity of spirit. I leaned on the loyalty of friends and the generosity of strangers. I drew strength from the possibility of divine intervention.
I need these trips to test my capacity to endure in a way that would pull together my physical, mental, and emotional resources. For me, this is what being fully alive means. The question I now face, which many of us are asking as well, is how to obtain life-giving force from a limited world. I think the answer lies in both collective and personal action. It requires the coordinated effort of a flock of geese flying formation. At the same time, it is as singular as the breath of each living being.
For my part, until the time when travel is safe again, I will lend you my eyes. I hope to share with you, through my writing, images and experiences in the Philippines and Chicago. I am also curious about whether revisiting these will lead to more personal discovery, whether refreshing these memories will reveal deeper insights about our history and culture as Filipinos and Americans. We shall see. And may our discovery, together, open up more fascinating landscapes.