Is Bongbong Machiavellian?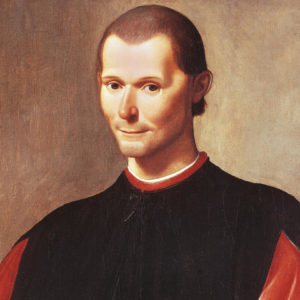 WITH BARELY A WEEK LEFT before President-elect Ferdinand "Bongbong" Marcos Jr. takes over the government, one has to look at the people he has chosen to be his alter egos and wonder:  Are they ready to run the administration or is Bongbong ready to be president on Day One?
Looking at his published list of cabinet members, he has picked qualified—except for a few misplaced appointees—so far.
A few days ago, Bongbong appointed Clarita Carlos to be the National Security Adviser.  A retired political science professor, Carlos will be the first woman to sit as National Security Adviser, a post typically given to former military officials. As National Security Adviser, Carlos will head the secretariat of the National Security Council, the principal advisory body of the president on national security and foreign policy.
A few days ago, Carlos requested the National Bureau of Investigation to investigate alleged libelous posts made against her by five personalities that includes former PCGG Commissioner Ruben Carranza for his tweet last March 2022.  Hmm… Makes one wonder:  Have you heard of "Making a mountain out of a molehill?"
Bongbong also appointed Jose Rene D. Almendras to be the Secretary of Foreign Affairs.  His background includes a short stint as acting Secretary of Foreign Affairs from April 2016 until the end of the Benigno Aquino III presidency.  Prior to that he held the position of Cabinet Secretary for three years.  He has an extensive background in business.
The positions of Secretary of Foreign Affairs, Secretary of Defense, and National Security Adviser are arguably the three most important cabinet positions.  They're the triumvirate that is responsible for keeping the country secure and prepared to defend from external forces.
Defense Secretary
Bongbong named retired Lieutenant General Jose Faustino Jr. as Senior Undersecretary and Officer-in-Charge of the Department of National Defense (DND).  However, Faustino will assume the position of Secretary of National Defense on November 13, 2022 in compliance with the one-year ban on the appointment of retired military officers under Republic Act no. 6975.
It's interesting to note that during the "Deep Probe: The SMNI Presidential Candidates Interview," Carlos asked Bongbong whether he thinks of himself as Machiavellian.
Bongbong's reply was: "Am I Machiavellian? Well, I've studied him quite thoroughly, and I know very many Machiavellians in my life."  Needless to say, his model would be his own father, the late dictator Ferdinand E. Marcos who was a practitioner of Machiavelli's famous dictum: "The end justifies the means—no matter how cruel, calculating or immoral those means might be."  His proclamation of martial law in 1972 was a classic example of Machiavellian act.
Bongbong then explained, "It's about knowing the situation on the ground to help achieve success."  However, Merriam-Webster dictionary defines Machiavellian as suggesting the principles of conduct laid down by Machiavelli specifically: marked by cunning, scheming, and unscrupulous, especially in politics.  Wikipedia defines Machiavellian as a personality trait centered on manipulativeness, callousness, and indifference to morality, which is more akin to the personality of Marcos Sr.
Those who exhibit high levels of Machiavellianism show signs of interpersonal manipulation, such as "the use of flattery and deceit, as well as by aloof, cynical, and traditionally amoral viewpoints adopted in order to promote their own goals/interests," according to a 2013 study on the personality trait.
Machiavellian comes from the Italian political philosopher Niccolò Machiavelli (1469-1527), the author of the most famous treatise on bare-knuckled politics ever published, The Prince.
Troll Farm
Bongbong's use of an "army of trolls"—which he admitted—to win the election was another example of Machiavellianism.  A YouTube video recently surfaced in which Bongbong admitted using a "troll army"—thousands—in his campaign to "keep political fortunes alive."  Then he changed his tune, claiming that his support base on social media is "organic."  He dared those who claim that he has troll farms to show evidence. "I have never had a troll farm," he said.  But his YouTube confession has already gone viral!
A Filipino-American group called US Filipinos for Good Governance (USFGG) launched a website called Troll Exposer that identified 102 trolls using public data and artificial intelligence. The site collected extensive evidence of how those accounts coordinate with each other, sharing the same propaganda that berates Robredo's intelligence, downplays her accomplishments, and tags her as a communist sympathizer.
Foreign Policy
Bongbong's lack of "foreign policy" initiatives on his official website are causing uneasiness among international community observers.  He didn't have a position on the West Philippine Sea (WPS) territorial disputes.   He seems to be ambivalent on where to stand.
One thing for sure, he's been vocally supportive of China.  He calls China a "good friend" and the Philippines' "strongest partner" and at the same time maintained that he will implement an "independent foreign policy," which amounts to nothing more than posturing.
Wait until China starts dangling infrastructure loans for the various projects that Bongbong has in mind.  Wait until Chinese fishing ships start swarming in the West Philippine Sea.  Wait until killer typhoons inundate the Philippines' towns and we need humanitarian assistance.  Wait until the Chinese Navy starts shooting at Philippine fishing boats in the Scarborough Shoal and Spratly Islands.  Wait until Chinese drug lords increase their smuggling operations in the country.   Wait until China moves to take over the mining industry in the Philippines.  Wait until the Philippines falls into a Chinese debt trap.  The loans that China gave to fund Duterte's "Build, Build, Build" projects will soon be due.
With the Philippines' debt-to-GDP ratio above 60% right now, the country needs to grow between 6% and 7% on a sustainable basis, which is hard to achieve under the dire economic situation.  The Marcos Jr. administration would be forced to raise taxes, defer tax reductions, and repeal certain tax exemptions to reduce the anticipated huge deficits.  And it would certainly help a little bit if the Marcos family would pay off their P203-billion tax liability.  How does Bongbong expect the people to pay their taxes if their president refuses to pay the taxes his family owed?
Right now, the Philippines' economic troubles are immense.   Is the Philippines ready to put as collateral its sovereignty like what's happening to Sri Lanka, Kenya, Pakistan, Malaysia, and several others who had fallen prey to China's debt trap diplomacy?  The numbers are getting there.  It's just a matter of time.
And once again, Bongbong will have to deal with Xi Jinping, the grand master of Machiavellianism.