Referendum on Trumpism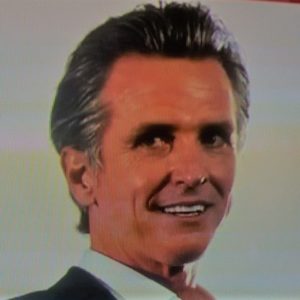 The recall election on September 11, 2021 was supposed to be an easy win for Republican gubernatorial candidate Larry Elder.  Early predictions favored Elder over Governor Gavin Newsom, the embattled California governor.
What triggered the recall election was an incident last year where Newsom was seen dining with rich donors at the French Laundry, an opulent, super expensive restaurant in the Napa Valley wine country.
Immediately, Newsom's popularity plummeted.  Newsom apologized three days after the story broke but it was too late.  Weeks later, his political standing had been seriously damaged and the recall election gathered momentum.
An appearance by President Joe Biden on the eve of the election in California and a strong appeal by Newsom himself brought out the Democratic and Independent supporters of Newsom to vote for him giving him a 67% to Elder's 33% vote.  It was an avalanche of Newsom voters that buried Elder deep into an electoral oblivion never seen in California since the former governor Gray Davis lost to Arnold Schwarzenegger in 2003.
Elder — who accused Newsom of voter fraud even before the polls closed at 8:00 PM — conceded right away after 70% of the votes were tallied.  He told his supporters to be "gracious in defeat."  "We may have lost the battle, but we are going to win the war," he said. However, he didn't congratulate Newsom, an indication that he was following Trump's election playbook of insisting the election was rigged before all the votes were even tallied.
But Newsom pooh poohed Trump's suggestion that the election was rigged, saying: "Democracy is not a football.  You just don't throw it around.  It's more like, I don't know, an antique vase.  You can drop it and smash it in a million pieces.  And that's what we're capable of doing if we don't stand up and meet the moment." Then he added: "We may have defeated Trump, but Trumpism is not dead in this country."
 Is Elder looking forward to running again in 2022 and suffer another ignominious defeat?  Some people are gluttons for punishment.  As for Elder, he'll never recover from his loss, which in practical and political sense is akin to falling into a quicksand – the more you resist, the deeper you sink.
So let's forget about Larry Elder for now until next year when he'd weigh his chances of winning the gubernatorial election against Newsom, who by that time would be formidable as the Rock of Gibraltar.  But who knows? Miracles happen.
What Elder did in the recall election was to prepare Newsom to deal with right-wing Republican attacks in the future.  The recall campaign gave him the ammunition against the issues that the Republicans would launch against him. If he'd stay on top of the pandemic and solve the homelessness problem, he'd be re-elected next year.  But it's easier said than done.  The ugly head of pandemic will surely bite Newsom if Covid-19 isn't reined in by then.
Trumpism would continue to haunt the Democrats in the 2022 elections and Trump will continue to get involved in the GOP primaries.  Of the 34 Senate seats up for grab next year, 14 are Democrats and 20 are Republicans.  However, only eight seats are currently rated as "'battlegrounds," four each for Democrats and Republicans.
With the Senate divided evenly at 50-50 between the two parties, any one of the eight battleground states changing parties would tip the balance of power in the Senate.  It's that simple.
With Trump defeated, one wonders: Will his supporters abandon him?  The answer is no.  However, his supporters would eventually abandon him if the candidates he endorsed for the 2022 primaries will run and win in the primaries and lose in the general election.  That's when Trumpism would meet its end.  But like in 2020, Trumpist candidates would be defeated just like what happened to Trump in 2020 that won the primaries with 74 million votes but lost in the general election to Biden's 82 million votes.  The California recall election proved my point when Trump endorsed Elder only to lose the election in a landslide – nay, a tsunami.
Mail-in ballots 
Elder didn't realize that what happened to him was what had happened to Trump in 2020 when he lost to Biden: a strong Democratic turnout using the mail-in ballots, the perfect recipe to electoral victories, which Trump knew was what happened to his protégée Elder too.  "We cannot trust mail-in ballots," Trump said after Newsom's victory was announced just hours after the polls closed.
It's no wonder then that he tried to sabotage the Post Office in the 2020 election so that ballots are lost or not counted in the election.  However, he failed because the volume of mail-in ballots was so large that no amount of cheating could change the outcome.  As a matter of fact, he admitted that increasing access to voting ahead of the 2020 election would virtually ensure Republicans would be defeated at the polls.  As someone once said, "a president who has devoted all his time appealing only to his core supporters has no chance if the electorate is large."
Studies have shown that in 2016, 21% of voters voted by mail or absentee.  In 2020, it increased to 46%.  More than 159 million Americans voted in 2020.  It's the largest total voter turnout in U.S. history and the first time more than 140 million people voted.
Voter suppression
And that's probably the reason why the Republicans in 18 states have passed 30 laws so far to restrict access to the ballot box.  The lesser the voters, the higher Republicans have chances of winning.  That's the very essence of Trumpism.  And that's why Republicans are making voter suppression their weapon to win the midterm elections of 2022 and general elections of 2024, which could change the political calculus of the country.  If the Republicans succeed in suppressing access to the ballot boxes, Trump could win back the presidency in 2024.  And that's the ultimate goal of Trumpism.
The California recall election has damaged the Republican Party's timetable to take back the political power it lost in 2020.  It's a huge dent to Trumpism but rest assured Trumpism will double down in other states until it has garnered enough strength to ramrod its devious attempt to kill democracy.
The referendum on Trumpism has begun.